Programs
Brochure
This page is the brochure for your selected program. You can view the provided information for this program on this page and click on the available buttons for additional options.
English 2 with Research in Place
Isla Vieques, Puerto Rico
(Outgoing Program)
| | | |
| --- | --- | --- |
| Program Terms: | Spring Break | |
There are currently no active application cycles for this program.
| | | | |
| --- | --- | --- | --- |
| Language of Instruction: | English | Housing Options: | Hotel |
| Maximum Credits Available: | 03 | Prior Language Study: | N/A |
| Eligibility Requirements: | Completed at least 12 college credits, GPA of 2.75 or higher, Program specific requirements | Duration: | Short-term, Spring Break, Spring Semester |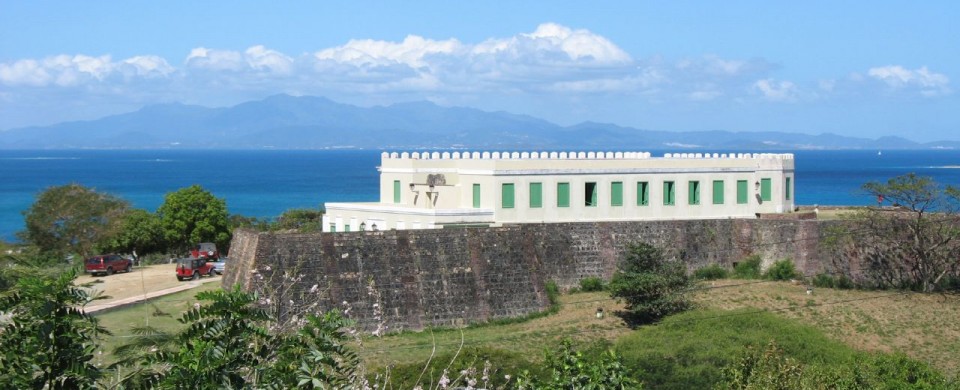 Program Dates: This program has been postponed until the 2018-19 academic year.

Program Overview

English 2 is a capstone writing course that requires a semester long research project culminating in an extensive written report, and including a presentation component. It's a great class, and we've just made it better! English 2 with Research in Place incorporates travel to Vieques, Puerto Rico to conduct on-the-ground research on a topic of your choice linked with the island's incredible history, culture, politics, people, geography, and art. Vieques is a veritable laboratory for research on issues as diverse as art, music, cuisine, the hospitality industry, indigenous history, community organizing, small business management, historic preservation, technology, education, rural health care, epidemiology, disease prevention and control, tourism, nutrition, health education, traditional medicine, environmental management, animal rescue and care, and many, many others.

Students will arrive in Vieques having developed a complete research plan and learning itinerary prepared in consultation with the English 2 instructor and the Vieques tour liaison, Robert Rabin. During your stay in Vieques, you will attend workshops on writing and research, as well as short lectures about the history and culture of the island. You'll also get to have one-on-one interviews with experts on your research topic; and, where relevant, be able to consult the island's extensive historical archive, lodged in Fortin Conde de Mirasol , which will be our base of operations during each day.

You will have plenty of leisure time to enjoy this unique place; but, you will be traveling as something more than a tourist. You'll be actively engaged in research that really matters to you, right at the source of the information you seek.

To learn more about the program from the instructor, view this video!

Course Information
English 2 is "a continuation of English 1. Students will use advanced research skills to write papers from across the curriculum. Research papers will be informative and persuasive in nature and will be based on topics from academic disciplines (social sciences, literature and the humanities, or science and mathematics). Students will conduct research using primary and secondary library resources, surveys and questionnaires, observation, and interviews and will use the MLA format and one other format (APA, Chicago) to document their sources. Students will be asked to prepare 25-35 pages of polished writing." Satisfactory completion of English 1 is required for participation in the program.

Meet the Instructor
The instructor for the program has created a video for you to get to know here. Click here to see it!

Accommodations and Meals

We will be staying at one of the funky, comfortable, locally owned hotels close to El Fortin de Conde Mirasol
where we'll start most of our days' activities.

Most meals will be included in the trip fee, and we will visit a wide array of great restaurants on the island, starting with the famous Isla Nena Cafe at the Vieques Airport, where we'll eat breakfast on our arrival.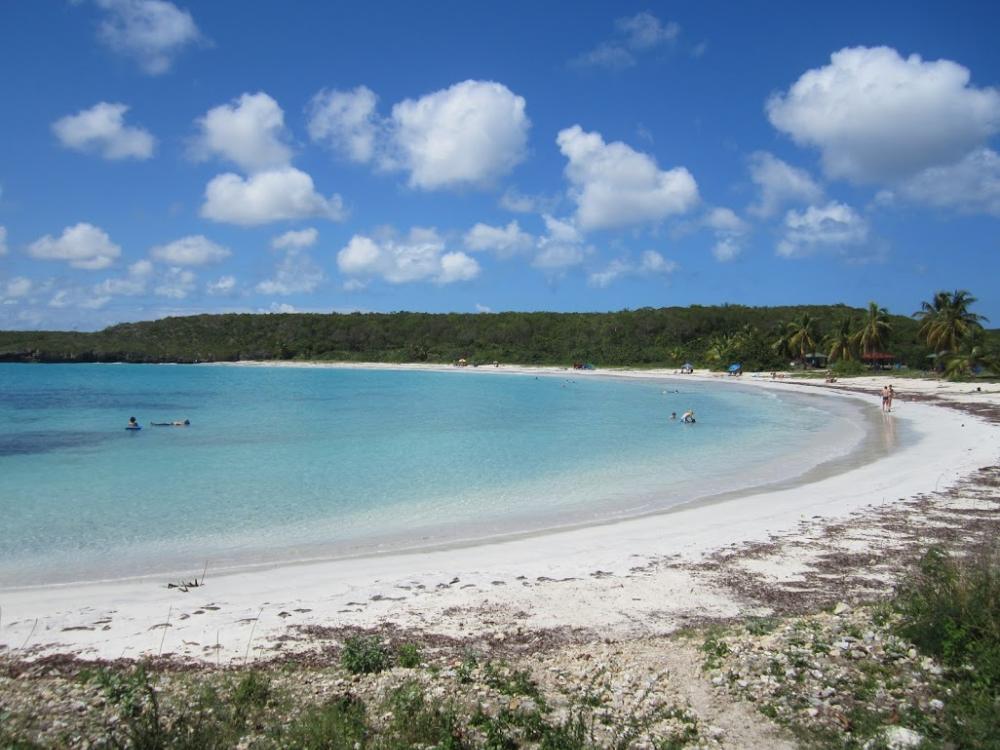 Excursions

We will be visiting some of Vieques' incomparable beaches, including Playa Sun Bay, Playa Negra and Playa Grande. An unforgettable trip to the island's bio-luminescent bay will be among our other activities.

Additional Information

About Vieques

Vieques is a small island "about 8 miles (13 km) east of the Puerto Rican mainland, and measures about 21 miles (34 km) long by 4 miles (6 km) wide" (Vieques). The article linked in the previous sentence notes that the year- round population is around 9,000 permanent residents. Until 2003, the majority of Vieques was occupied by the United States Navy and used as a bombing range and for amphibious assault practice. After the Navy left, cleanup operations began in earnest and are ongoing. Much of the island is a national park and wildlife preserve. There are two towns, Isabel Segunda, the administrative center where most medical care occurs (Vieques), and Esperanza.

While tourism is important to the island, there is only one resort and no casino. Instead, travelers stay in small hotels, guest houses and rentals, many of them owned by transplants from other parts of the US. Poverty and unemployment are high, roads other than the main highways are unpaved, and the majority of the population lives simply in rural or semi-rural settings. At the same time, Isabel Segunda in particular provides access to modern conveniences like grocery stores, library, hospital, clinic etc. There is good cell-phone coverage near the towns, as well as excellent access to Wi-Fi in public spaces and lodging.

Vieques is small enough to provide a controlled, navigable, comprehensible range for research and exploration. A narrower focus is an opportunity for greater depth.The island is a perfect place for students to travel as learners not tourists. Travelers are not sequestered safely and generically away from the real life of the place, and see how the astounding, wild beauty of Vieques intertwines with what it means to live life every day in that place.

Puerto Rico is a commonwealth of the United States. No passport or visa is required. There is no need to change money or get vaccinations, the tap water is safe to drink, and electrical service is the same as in the continental U.S. Many Puerto Ricans are bilingual, but this is also an excellent opportunity to practice and refine your Spanish.

All students are required to attend a pre-departure orientation. This orientation provides information on health and safety, packing, trip planning, flight logistics, and other essential information.

Students are accompanied by a Madison College faculty member who provides oversight for the program and assistance to students as needed.

For more information about the program, visit the magazine Vieques Insider.

Cost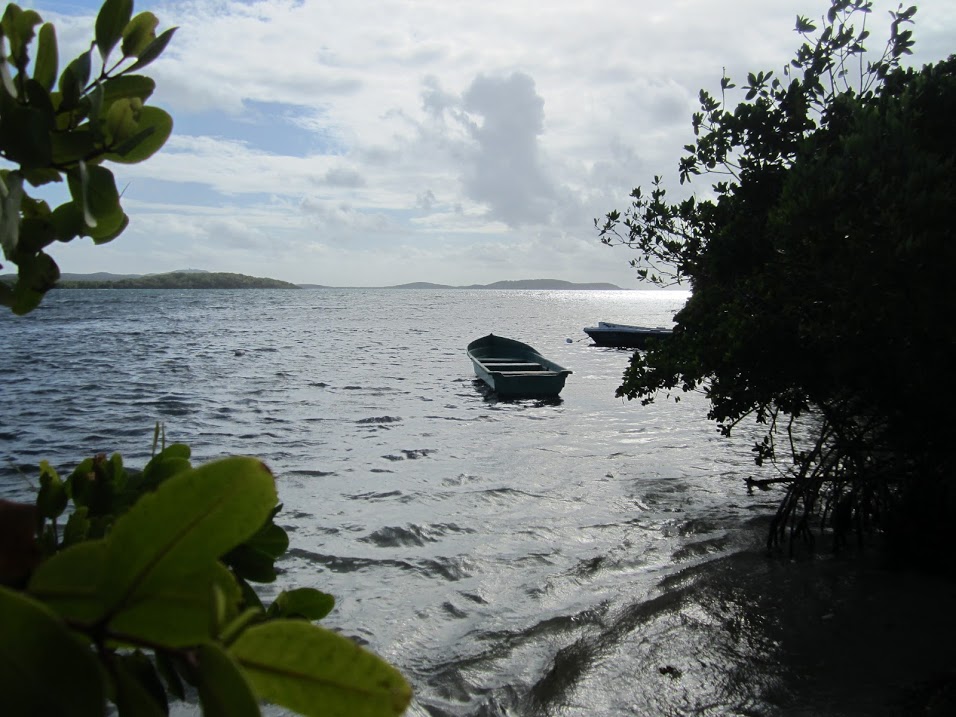 The cost for 2018 is still being determined, but is estimated at roughly $2700. Program fees include the following:
International airfare

Ground transport to and from US airport of departure

In-country transportation

Breakfast daily and most dinners

Shared lodging for the duration of the program

Excursions on the island

Mandatory International Health Insurance
Additional costs include the following:
Tuition for Madison College credits

Most lunches and some dinners

Spending money

Passport (if you do not have one)
For More Information

If you would like to know more about studying abroad through Madison College, please email us or call 608-246-6201 to schedule an appointment.